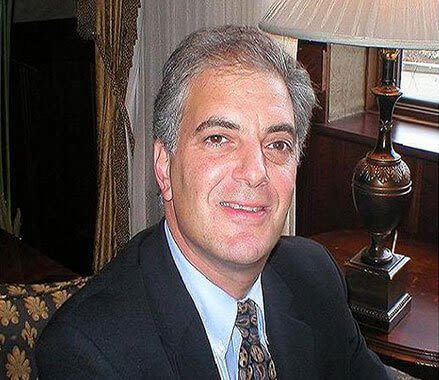 In 1976, Marshall S. Tauber graduated from Michigan State University with a Bachelor's Degree, in Communication Arts & Sciences. After working in TV & Radio Advertising and audio/video technology, he entered Detroit College of Law--now Michigan State University College of Law, graduating with a Juris Doctorate Degree in 1981. After over two years for other law firms and legal service organizations, the Law Offices of Marshall S. Tauber, was established in Waterford Twp, and relocated to Bloomfield Hills, Michigan, the offices have remained since 1986.
Marshall's skills and dedicated compassion for the people he serves and for the collegues he practices along side of, has earned him several awards, honors, and recognition. In 2005, Marshall received the Criminal Defense Attorneys of Michigan President's Award and has been named as a Michigan Super Lawyer since 2008. Marshall also has a 16+ rating on AVVO, a directory that helps people find credible & well-skilled attorneys to assist them with their legal needs.
Most notable is the fact that he has received Martindale-Hubbell's AV Preeminent Rating 15 years in a row. This rating is the highest honor any attorney can receive from their peers and the Judges in the legal community and speaks to Marshall's legal abilities and positive impact in the local community, at large.
As fellow local attorney Gary M. Wilson, Esq., of Wilson Law, put it, "Marshall is a very skilled attorney. I have high standards for those who practice criminal law, and I would not hesitate to work with him or recommend him."
Above all, I and my firm are dedicated to serving your needs successfully by protecting your rights, your property, the interests of your family and, preserving your liberties with zeal.
Always one to give back and help the next generation of legal defense, Marshall has spent an ample amount of time educating and volunteering for organizations throughout Michigan. Some of his community endeavors include spending 11 years as a Faculty Instructor/Group Leader for the Criminal Defense Attorneys of Michigan Trial College and serving as an Investor Communications Director: Legal Consultant for Amurcon/Wynnestone Communities.
Marshall is very close to the special needs community and continues helping its members enjoy life through sports, he serves as a certified basketball and softball coach for the Team Huron Valley Special Olympics, THVSO, Milford Mavericks.
Full of grace and compassion, it's no wonder Marshall is well known and respected for his work in criminal defense and assisting families & family businesses throughout Michigan. Today, his practice focuses on being an aid for people who need legal help with:
Criminal Defense

Drug Possession/Delivery charge Defense

Drunk/Drugged Driving Defense

Driver's License Restoration & all traffic matters

Estate Planning, Wills, Trusts, Powers of Attorney

Fraud, theft & embezzlement defense

Juvenile Delinquency Defense

Probate Estate Administration, Conservatorships & Guardianships
To date, Marshall has helped thousands of individuals, their businesses and, their families assert and protect their rights, their liberties and, receive positive outcomes. If you need assistance in any of these areas, Marshall can help you, too. There is no cost for a first telephone conference so call him today.
Bar Admissions
State Bar of Michigan

United States District Court for the Eastern District of Michigan
Education
Juris Doctorate - Michigan State University College of Law (formerly Detroit College of Law), 1981

B.A. - Michigan State University College of Communication Arts & Science, 1976
Professional Associations & Membership
Criminal Defense Attorneys of Michigan–[CDAM]
Faculty Instructor for CDAM Criminal Defense Trial College, 2008 –present

President, 2003 – 2005

Education Committee, 2002 – present

Chair By-Laws Committee 1997 – present

Vice-President 1997 – 2003

Board of Directors 1992 – present
Oakland County Bar Association
Criminal Law Committee Chair, 1995 – 1996

Member, Public Advisory Commitee for Judicial Candidate Qualifications, 1997-2000
Honors
Michigan Criminal Defense Super Lawyer, 2008-present

Criminal Defense Attorneys of Michigan President's Award, 2005

Martindale-Hubbell A-V Preeminent Rating, 15 consecutive years

AVVO Rating 16+