A FULL-SERVICE LAW FIRM FOR INDIVIDUALS, FAMILIES, & BUSINESSES
Whether you need help protecting your freedom, family, property, or business, you can count on me to guide and represent you.
BLOOMFIELD HILLS & OAKLAND COUNTY, MICHIGAN CRIMINAL DEFENSE, DRUNK DRIVING, & PROBATE ATTORNEY
Facing any kind of dilemma can be stressful, especially when it turns into a legal situation. At the Law Offices of Marshall S. Tauber, I have the experience to calm your nerves and get you headed in the right direction.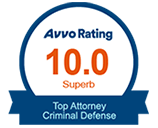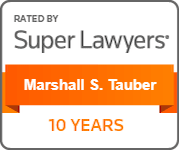 MARSHALL S. TAUBER
ATTORNEY & FOUNDER
When I opened my firm in 1983, my goal was simple: protect the rights of my clients. Since then, I've successfully defended over 6,000 clients and I've earned various honors that speak to my dedication as an attorney.
MY APPROACH CENTERS ON YOUR UNIQUE NEEDS
When I take on a case, I look past the immediate problem to understand how today's decisions will affect your life for years to come. Then, I work with you to build a legal plan that suits your short and long-term needs.

START WITH AN INFORMATIVE MEETING
My desire is to get to know you, the real person behind the case. In doing so, I can create a winning game plan that aligns with the results you want.

LOOK AT THE ENTIRE SITUATION
There's no such thing as one-size-fits-all. I bring my expertise to your unique circumstance and build a strategy designed specifically for your case.

IMPLEMENT A LONG-TERM SOLUTION
Getting a favorable outcome isn't the end; it's just the beginning. My goal is to set you up for success for years to come. With these skills, you'll feel prepared.
HERE FOR YOUR FAMILY
THROUGH IT ALL
NAVIGATING REAL ESTATE MATTERS
When it comes to planning an estate, I can help you and your family figure out the next steps. From wills, laws, and taxes to how to avoid common mistakes, my expertise will alleviate the stress for you and your loved ones as we maneuver towards peace of mind.
PROTECTING THE FAMILY BUSINESS
It's very common to be taught that what goes on in the family stays in the family, especially in terms of business affairs. But, sometimes you need the outside help of a loyal and compassionate expert to move it along. I can be that advocate for you.
ESTATE PLANNING & PROBATE SERVICES
Whether you need to draw up a will or need help making sure it's actually enforced, I have over three decades of experience in precisely this area. I can help make sure the wishes of you and your loved ones are set up accurately and carried out fully.
DRIVER'S LICENSE
RESTORATION
---
IS YOUR LICENSE
SUSPENDED, RESTRICTED,
OR REVOKED?
Not to worry. I've been helping people in your shoes get their licenses back since 1982. Let me do the same for you.
THERE'S A LOT THAT GOES INTO RESTORING A DRIVER'S LICENSE. A GOOD PLACE TO START: ARMING YOURSELF WITH KNOWLEDGE.
It's unsettling to feel left in the dark and confused about any type of situation. I believe knowledge really is power. For that reason, I make sure you stay informed of your options and what to expect.
LEARN MORE
"He handled my case very professionally and was able to secure a very good deal for me in order to dismiss the pending charge."
"Tauber told me exactly what to expect and seemed to make an embarassing and uncomfortable situation go smoothly and as predicted."
"Greatest team I could ask for I highly recommend for any lawyer needs that your looking for."
"Marshall Tauber was 100% professional and so incredibly helpful to me... He knows exactly what he is doing."
"Marshall is an AWESOME lawyer!...He really showed he cared and did everything he could to make sure things went smoothly for me."
EXCELLENT LEGAL SERVICE AT A FAIR PRICE
At the Law Offices of Marshall S. Tauber, I recognize that what my clients need more than anything is the ability to move on with their lives full of peace and hope. Together, we can set the stage for a bright future built on a firm foundation.
HONEST, STRAIGHTFORWARD ADVICE
Like it or not, I'm going to tell you the truth about your legal situation. Even if it's not what you want to hear, I'll always be upfront and honest with you. As a result, we'll be able to deal with both the surface-level problems and the underlying issues that brought you to me in the first place. Together we'll establish long-term solutions that should help prepare you for the future.
WILLING TO WORK WITH YOUR BUDGET
When I say I care about you and your family, I mean it. I understand that this situation is already difficult to process, and I don't have any desire to cause financial hardship. I'm willing to work with your budget and reach an agreement that's fair.
INVESTED IN WHAT TRULY MATTERS: YOUR FUTURE
When it's all said and done, you still have to live. I want to see you go out there and make the transition from surviving the stress of your case to thriving in everyday life. Yes, I'm your attorney first and foremost — but I also care about your wholeness and well-being. During our time together, we'll iron out some of those inner kinks and work to discover true healing.